How to Buy a Florida Foreclosure Property
Posted by Jason Painter on Monday, January 8, 2018 at 2:09 PM
By Jason Painter / January 8, 2018
1 Comment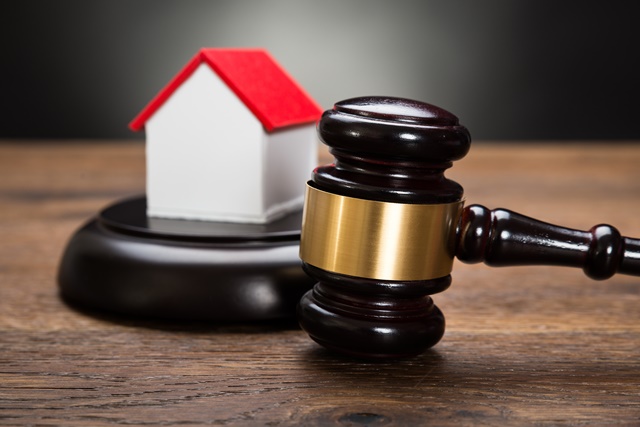 When you contact a REALTOR about buying a foreclosure, you are actually inquiring about purchasing a bank owned property, or REO which stands for Real Estate Owned as it is sometimes called.
What is the difference between a REO and a Foreclosure?
REO properties are actually foreclosure homes that failed to sell during the foreclosure auction on the "courthouse steps" so to speak. (Most foreclosure auctions are now done online.) Properties that do not sell at the courthouse foreclosure auction are taken back by the lending bank when the bids are not sufficient to cover the mortgage, interest, lawyer fees and other foreclosure related expenses. People who bid on a foreclosure at an auction need to have liquid funds readily avalable for the full purchase price of the property as it will have to be paid for immediately if the auction is won. Successful bidders will receive the house as-is, including the possibility of people still living in the house and possibly other liens attached to the property. With these dangers being present at foreclosure auctions many homes end up reverting to the banks and becoming a REO or "Bank Owned" property.
Once the bank officially takes title to the property, the property is considered to be a REO. The bank will most always hire a Realtor to sell the home through a somewhat simple process. As a consumer, buying an REO property is one of the most cost effective ways of becoming a home owner. For the scope of this article, we will use the terms foreclosure, bank owned, and REO interchangeably.
How Does Buying a REO or Bank Owned Home Work?
Buying a bank owned property is usually not a difficult process but there are some rules that must be followed. Most of these rules seem to be written in stone and REO banks are very methodical in their process. Banks are a little hard to deal with at times but a buyer that knows all the rules and follows these rules to the letter will enjoy a smooth transaction as well as a great deal on a home.
Pre-Approval or Proof of Funds
Make sure you have your funds ready when shopping for a foreclosure, this is the first step, even before looking at homes. When making an offer on a bank owned foreclosure, you must prove that you have the funds available to purchase the home before the bank will even look at your offer. This proof of funds can be a current bank or brokerage account statement that contains cash or cash equivalents, a letter of pre approval from a mortgage lender, or a letter from your bank stating that the funds are readily available in some form or fashion.
Cash Offers are Good
Banks really like cash offers. They like cash offers so much that many times a slightly lower cash offer will win against a higher offer that is contingent on financing. Banks do not like uncertainty, and there is always a degree of uncertainty when a buyer is trying to obtain financing on a home.
Offers Contingent on Financing
As previously mentioned, all offers for bank owned property that are contingent on financing must be accompanied by a pre-approval letter from a bank or mortgage lender. Sometimes, although rare, a bank will require a pre-approval letter from a specific lender (like themselves) and getting the pre-approval from their company can take some extra time. If this is a mandatory requirement your Realtor will let you know before making the offer. This prequalification through the specified lender is a way for the selling bank to make sure that the buyer is truly credit worthy. There is no stipulation that the buyer must use this lender beyond getting the prequalification letter. Many people think they might get a better deal on the home purchase if they use the selling bank for the financing and this is just simply not the case. The selling bank is only concerned with getting these properties off their books as soon as possible and are indifferent about which lender the buyer ultimately chooses.
Writing the Offer - the Florida AS-IS Contract
In Florida nearly all offers on bank owned foreclosures must be written on a AS-IS Contract For Sale And Purchase provided by the Florida Association of Realtors and the Florida Bar. This contract will be provided by your Realtor. This contract is a very basic purchase contract that states the home is being sold as it is with no warranties of any kind. One great part about this contract is that it allows an inspection period after it has been signed an executed. During this inspection period the buyer can back out of the contract at their sole discretion (any reason whatsoever.) This is the time when all the necessary inspections are performed and if you see something you do not like, you can back away from the contract and get your earnest money deposit back.
Multiple Offers?
Yes, multiple offers on bank owned properties are very common especially on the really aggressively priced ones. Frequently the bidding will go over asking price. The banks pricing strategy is this; they price the home to sell, and sell fast. If they find that after a couple of weeks they are not getting any offers, the bank will lower the price according to an internal formula that they use. Rarely will you see a bank foreclosure sell below 10% of asking price at any given point in time. If a property is sitting idle on the market the bank will lower the price in controlled increments until the price meets the market. Many people think they can "low ball" the bank and get an unbelievable deal, but this doesn't happen. Banks know the real estate market very well and are not in the habit of giving anything away if they do not have to.
Earnest Money Deposit
One thing the foreclosure banks will require is a healthy escrow money deposit. Be prepared to offer at least $2,500 in escrow money at the time of writing the offer. This is a minimum figure, the larger the escrow deposit the more serious your offer will look to the selling bank. The bank understands that a buyer with a large escrow deposit is a more serious buyer and therefore there will be a greater chance of the contract going all the way to closing. It is in your best interest to offer a large escrow deposit in order to secure the best possible price. Sometimes the escrow deposit will have to be in the form of a cashier's check or bank wire, other times a personal check will suffice.
Choosing the Title Company
In this corner of Southwest Florida the buyer normally pays for their own title insurance and chooses their own place of closing; either via a real estate attorney or a title company. This is true with a normal transaction when there is no foreclosure bank involved. When you are buying a bank owned foreclosure, the bank will offer to pay for the title insurance cost and always insist on using their own choice of title company. At first this sounds like a good deal, not having to pay for title insurance is usually a good thing. The problem is the foreclosure banks have "special arrangements" with some specific title companies in Florida, and these title companies are usually in an out of the way area, away from where the property is located. Many of these bank chosen title companies have an absolute horrible track record for getting paperwork ready on time and correctly, communicating, acting in a courteous manner, you name it, they are generally no fun to deal with.
The main concern when dealing with a title company the bank chooses is the title company can charge you whatever amount of "settlement fees" they feel they can get away with. I have seen some settlement fees charged to the buyer in excess of $800.00 on a cash transaction. This fee is complete junk, there is no other way to explain it. Reputable title companies make most of their money selling title insurance. The bank chosen title companies take care of the bank with a "sweetheart deal" on title insurance. These same title companies in turn take care of the buyer by charging inflated settlement fees. Always use a real estate agent that is on top of this junk fee situation so that you don't have any surprises at closing time.
The Bank Addendum
After the Florida AS-IS Contract for Sale and purchase has been presented and verbally accepted by the bank, the bank selling the property will generate a series of documents they call a "Bank Addendum." This bank addendum essentially overrides the AS-IS contract and states over and over that the home is being sold as it is, where it is, with no warranties or guarantees of any kind. It will even state that the bank will reserve the right to back out of the contract for any reason without penalty although that rarely happens. The bank addendum cannot be changed or amended, if it is changed the bank will reject it flat out. The banks are very particular about any changes.
One part of the addendum to look out for is the paragraph that covers closing time. Banks that own real estate generally want to sell their homes as soon as possible. Most banks will not tolerate a closing date that is beyond 45 days from the date of contract execution. Be careful when choosing a closing date. Getting a mortgage on a home is not as easy as it once was and it takes a good 30-45 days to get a loan closed from start to finish in Florida. The bank will generally have a clause in the addendum that states if the buyer delays closing, they will pay a per diem (per day) charge as a penalty. Sometimes this can be 50-150 dollars per day. So make sure you are ready to close on the specified date.
When is the Home Officially Under Contract?
The AS-IS contract and the bank addendum both will have to be fully completed by the buyer before the bank will sign. Sometimes this is 3-5 days to get the banks written approval. Once the bank signs all of the documents the property is considered "under contract."
Will the Bank Make Repairs?
The short answer is NO. If there is some type of repair that is absolutely necessary in order to get financing, the bank may consider it if there are no similar cash offers. For instance, if a buyer is using FHA financing and the well equipment is missing, the bank may pay to have the equipment replaced in order for the FHA financing to get approved. Banks really frown on doing repairs and it is usually a struggle to get the them agreed to and completed...it might be better to just assume that no repairs will be done and you will be in the clear.
Will the Bank Let Me...?
Take over payments? NO
Get early access to the home to move some stuff in? NO
Let me rent the home? NO
Let me do some repairs before closing? NO
Give me a better deal because I use them for financing? NO
Get a great deal on a home if I follow the rules? YES
What about Seller Concessions?
Bank owned properties do allow for seller concessions as long as they will net a price that is agreeable to them. Let's say for instance that you need some help with your financing costs to lower the amount of your down payment. For FHA, the minimum amount you can bring to closing is 3.5%. If you are buying a home for 100k, there is no getting around the fact that you have to bring a check for $3,500 to closing on that 100k home. What you can do is get help on all those other closing costs and prepaid expenses by using a seller concession. On FHA loans you are allowed up to 6% in seller concessions. So in theory if you are buying the house for 100k, you might offer the bank 106k and ask the bank to credit you at closing for 6k toward your closing costs and prepaid costs. The bank ends up with the 100k they wanted and you only have to bring $3,710 required by FHA. (Now the 3.5% FHA down payment is based off a purchase price of $106,000.) The rest of the 6k in closing costs are added to what you owe on the mortgage and amortized over the life of your loan.
Inspection Periods
May I perform inspections on the home? Yes absolutely. Make sure that your agent makes inspecting the property part of the initial As-Is contract. A normal inspection period in this case is usually no longer than 10 days. During the 10 days you can inspect the home for anything you want. If you find something that is so bad that you want to withdrawal from the contract, you can do so. In order to get your earnest money deposit back you must let the bank know that you intend to withdraw from the contract before the end of the inspection period.
Will I Have to Worry About Liens on the Property?
No, absolutely not. Unlike buying a foreclosure at an auction, buying a foreclosure from a bank through a Realtor is a completely safe transaction. The title company will search the title to insure that there will be no encumbrances or liens against the property. The title company will then issue a title insurance policy that guarantees this fact. If there are any problems with the title after closing, this would be when the title insurance would have to step in a correct the situation at the insurance company's expense.
Let's Go To Closing
Once closing time arrives, it's time to sign some documents. Usually because the banks choose a title compan that is out of the immediate area, plus the fact that most of the buyers in Southwest Florida are from out of state, the closing will take place via mail courier. The title company will email or FedEx the loan and closing documents to the buyer. The buyer will then need to sign the documents in the presence of a Notary. The buyer will bundle these documents back up and FedEx them back to the title company along with a bank wire for the necessary funds. Your Realtor will obtain the keys and will be responsible for mailing you the keys to your new home.
This Sounds Like a Lot of Work...
Yes, buying any home, and especially a bank owned foreclosure home can be a lot of work. Most of the work will be handled by your buyer's agent so make sure that you choose that agent wisely. The great part of buying a foreclosure home is you will most likely get a terrific deal. Getting a great deal is really what shopping for a foreclosure is all about anyway. It is hard work that pays off in the end by saving you a great deal of money. Hopefully by now you have decided to choose a knowledgeable, honest, and extremely capable PROGRAM Realty agent to help you get the job done. We specialize in getting distressed property transactions closed efficiently and at the absolute best price for our buyers. We use our experience and knowledge in the foreclosure market to minimize the inconvenience to the buyer. We help tie up the loose ends of a transaction to get the deal done. We are also highly skilled at negotiating with the banks and we know how to handle difficult situations like multiple offer situations.
Conclusion
The conclusion is this...if you see a foreclosure home you like, don't get intimidated, just call a capable Realtor and then go get a great deal on your new home!
Thanks for reading! - Jason Painter, Broker / Owner / Realtor at PROGRAM Realty, LLC.
You can always reach us at 941-999-9900. Or contact us by email here: Contact Us
You can find current foreclosure listings by clicking this link: Southwest Florida Foreclosures