Buy a Florida Home in 10 Easy Steps
Posted by Jason Painter on Tuesday, March 19, 2019 at 3:48 PM
By Jason Painter / March 19, 2019
Comment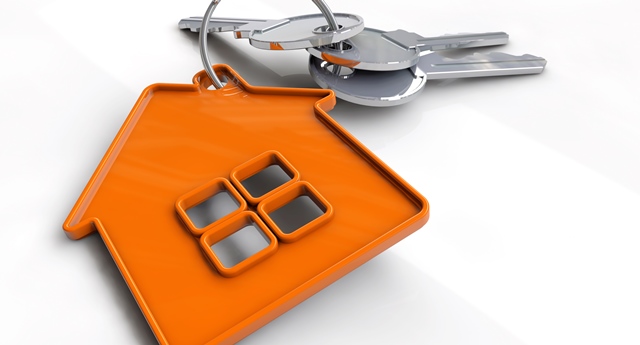 1. Make a decision to purchase
Seems like a simple thing to do but actually making the decision to purchase your new house in Florida is the most important step. Be sure you have weighed the pros and cons of a relocation or second home purchase before you proceed with the following steps.
2. Decide how much to spend
Budgets are important. Never put yourself in a position where you have a problem paying all the bills your new property purchase might incur. Don't forget about lost interest from not having your money invested elsewhere, mortgage payments, utilities, upkeep, and taxes. All these things add to your total cost of ownership. If you are getting a mortgage, don't forget about the extra closing costs associated with getting the mortgage. Click this link to try out our Florida Mortgage Calculator.
3. Get pre-approved through a local mortgage lender
In order to gain entry to look at Florida homes through a Realtor, you must have some sort of written proof of ability to purchase. For buyers getting a mortgage, this means getting a written pre-approval from a mortgage lender or bank. For people paying cash, this means providing an updated bank statement or a letter from your bank that states that you have the liquid funds available to purchase the home. If you need a loan, make sure you use a local Florida lender when you get your pre-approval. A local Florida mortgage person will know the ins and outs of getting a loan here, plus the seller and listing agent will give your offer preferential treatment when the loan you are getting is coming from a well-known local lender vs a mortgage company or bank from out of state.
4. Choose a location or area to purchase
Florida is a BIG State. Before you look at any individual homes in person, you must decide on a location. If you find the perfect home for the perfect price but find out that the location is not where you really want to be, you have wasted a lot of your time. Taking a vacation to your new locale just to look at the area (not the necessarily the homes located there) is vitally important. Once you decide on a specific location to buy then you can go to the next step of actually looking for homes in that preferred location. You can always use websites like the one you are on now to get an idea of what home pricing is like in a specific city or town. A great place to start the search is with our Florida MLS search.
5. Find a qualified Florida REALTOR®
Hey, this one is easy...you are have already found us! We have the best Florida real estate agents in the business right here at PROGRAM Realty. Please remember, when you choose a Realtor, each one will have access to exactly the same listings through the MLS system. Make sure that you do not contract with multiple Realtors about the same search for real estate or you might find yourself in a sticky situation. Also, make sure the Realtor you choose does not charge any junk transaction fees. If they do, don't walk, but RUN to find another agent that does not charge these fees. Of course you know PROGRAM Realty agents never charge any transaction fees.
6. Find the home of your dreams
Once you decided on one specific Realtor to use and a specific location to buy in, now is the time to start actually looking for homes. Start your search on the internet first and then plan a trip to see the homes in person. The internet is a great tool, but getting out and seeing the properties in person is a real eye-opener. Some listings have great photos but look much worse in person. Others may have horrible photos on the website but not look all that bad when you get there and see it with your own eyes. You will be surprised how a day or two of viewing homes can really educate you as to what the market is like.
7. Make the offer
Once you have found a suitable property, the next step is to make an offer. Once you make the offer there may be counteroffers to follow. Once an agreement on terms is made the next step is inspections.
8.. Perform inspections
Yet another important step is getting home inspections. General home inspections, roof inspections, well inspections, septic tank inspections, mold inspections, Chinese drywall inspections, and wood destroying organism (termite) inspections are the most common types of inspections in Southwest Florida. Once inspections are done, there may be a need to negotiate repairs or monetary credits if something unforeseen arises. This is where your expert PROGRAM Realty agent comes in really handy.
9. Close the sale
The closing will take place at a local title agency or real estate attorney's office. The closing company will hold your money and disperse it to the necessary recipients including, the sellers, the tax assessor, the Realtors, the inspectors, your mortgage broker, etc. Everyone will get their small piece as disbursed by the closing agent. At closing, you will get the keys to your new home!
10. Move in
So you just closed and you have the keys to your new home...now is when the work really begins with painting, moving, cleaning etc. Program Realty has recommendations for all trades and will help you with selecting companies to assist with all your new home chores.
Thank you for reading! PROGRAM Realty and our team of agents look forward to helping you on your home purchase!